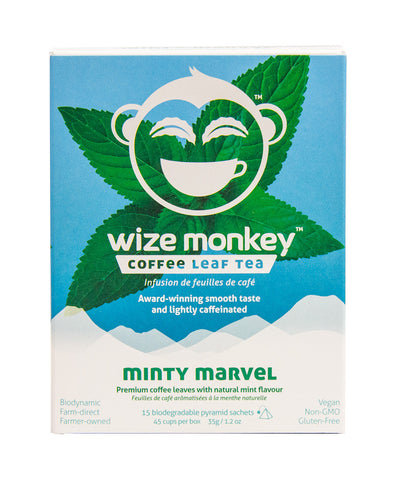 Wize Monkey Coffee Leaf Tea Minty Marvel
Fresher than a west coast winter's breeze. The pairing of coffee leaf tea and mint is ideal giving a creamy light grassy base that mends well with the mint flavor producing a cool and relaxing sip.
High antioxidants
Creates year-round jobs for coffee growers
Processed with hydroelectric power, all renewable
Packaging is made of sustainable Sugar Sheet, and not paper! Saves trees, carbon emissions, and water
15 biodegradable sachets (42g)
Up to 3+ steeps per sachet – up to 45 cups of tea per box!
---
We Also Recommend