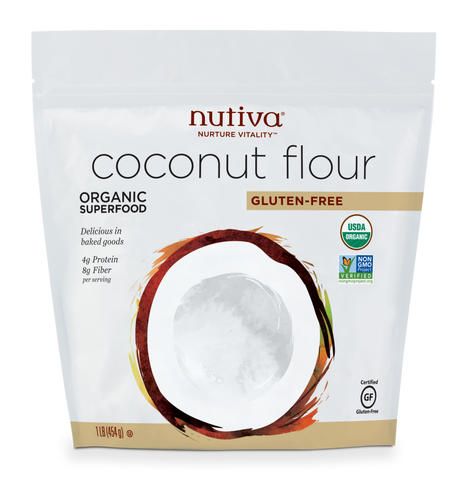 Nutiva Organic Coconut Flour
This versatile flour is finely ground from dried coconut meat, with a lower glycemic index than most traditional flours. Its rich texture and natural sweetness make it great for baking. Our coconut flour is certified gluten-free.
Coconut flour can be substituted for up to 1/3rd of wheat flour in standard recipes. Due to its high fiber content
it absorbs lots of liquid, so increase the liquid in the
 recipe by an equal amount. Because it is gluten-free, it is necessary to add egg, chia gel, or even substitute a small amount of tapioca flour to assure that it binds properly.
Organic
NON-GMO
Gluten Free
---
We Also Recommend