CanPrev Pro-Biotik Powder Toddler to Teen
CanPrev Pro-Biotik Powder Toddler to Teen Temporarily modifies intestinal flora.
Pro-Biotik Powder is a shelf stable, family friendly, multi-species and multi- strain probiotic powder formula.

It contains eight predominant probiotic species, specially formulated for the growing needs of infants, children and adolescents.

Probiotics are beneficial bacteria, or live microorganisms, that work by colonizing the small and large intestines and inhibit the growth and activity of harmful organisms.

Probiotics can be helpful for restoring a healthy gut flora after the use of antibiotics and in diarrhea cases.

CanPrev's Pro-Biotik Powder is formulated with species naturally found in the human intestinal microflora and frequented documented in the research for their therapeutic action.

INGREDIENTS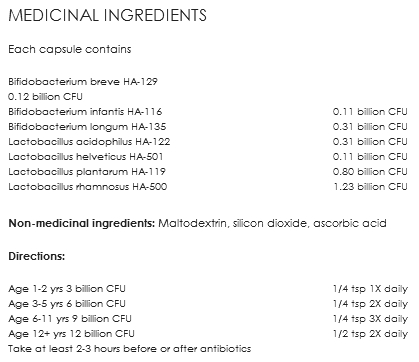 ---
We Also Recommend