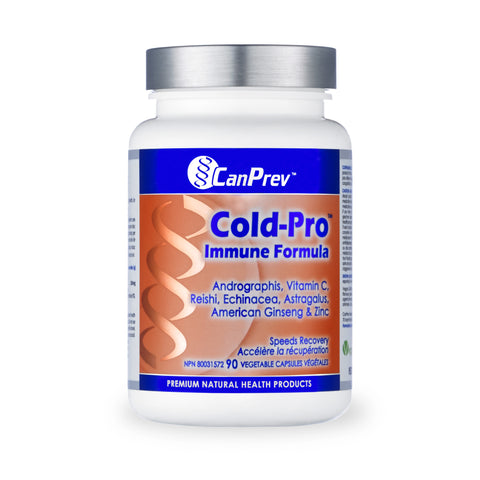 CanPrev Cold-Pro Immune Formula
Cold-Pro Immune Formula is an all natural and synergistic formulation, designed to support the immune system and to detoxify the lungs. A healthy immune system function has been linked to the prevention and speed of recovery from colds and flus.
Contains a dynamic combination of herbs and nutrients which have been shown by research to help maintain the immune system and to treat the symptoms of uncomplicated upper respiratory tract infections
INGREDIENTS
Each capsule contains: Andrographis extract (4:1, 4% andographolides) 300mg, Reishi mushroom extract (25% polysaccharides) 100mg, Vitamin C (ascorbic acid) 100mg, Echinacea extract (root 4:1) 87.5mg, Astragalus extract (root, 4:1) 75mg, American ginseng extract (root, 10:1) 60mg, Zinc (citrate) 2.5mg.
---
We Also Recommend